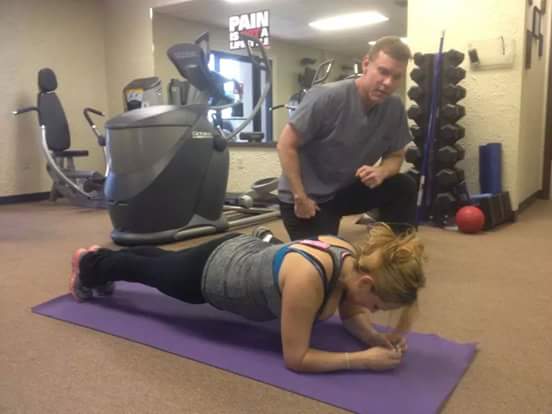 How Does Our Service Stand Out?
Here At Matt's Pt and Wellness *We analyze your: Body Type, Fitness Level , Motivations, Lifestyle, Special Needs, Medical Limitations, and Life Long Goals in order to build a program that is suited for you and *Guarantee Every Client Fantastic Results!
What We Do?
We individualize each program for every client. Individual program design, is the Only way to achieving the best results because every client is different, as is their needs , goals and or medical limitations. With our knowledge in fitness and exercise science we provide efficient workout programs (Without Injury!) Matt Adams is a Certified Personal Trainer from *University of Texas El Paso, Nationally Certified Personal Trainer & Certified Medical Exercise Specialist through the National Academy For Health And Fitness & Interactive Fitness Trainers of America. A Fitness Coach for over 20 years. Unlike most gyms, all our staff is also medically trained to provide *effective *safe workouts even for clients with medical limitations or prior injuries. We are able to provide hard, effective, challenging workouts with Great Results without over stressing the back, knees, shoulders or other joints. *Infact we are able to strengthen those area's to prevent any risk of injury. We also train for Military, Border Patrol, & Law Enforcement and offer Sport Specific Training for atheletes. We also offer *Couples fitness training or *Bring a freind special at a *Discounted Rate. (Please refer to Prices/Specials on the Menu)
*We can also travel to You. *NO Gym Memberships Or Fees are required ***We Do Offer Nutritional Counseling /Supplementation Included With Every Client Program. All Fitness Goals : Weight Loss, Body Toning & Sculpting, Muscle Building, Endurance, Cardio Training, Interval Training, Circuit Training, TRX Training, Flexibility, Balance, Abdominal/Core, Strength Training.